Within a year and day, third time, visited us amazing figure skating magus Evgeni Plushenko with his unthinkable virtuoso friend Edvin Marton. As always, I was very looking forward to this day and I did not I had to wait. In the day of show, I was nervous, enough to don't think on anything other than Evgeni and Edvin.
About half past seven, I have entered Steel Arena with camouflaged camera and was looking forward to start. The Place I chose was relatively good, even If just before me, had left piece of plexiglass, because of technic and effects.
Arena was relatively well-filled, even if these time the tickets very again a little more expensive. This was probably because this time, were no special tickets on ice, so then this amount had to make in "regular" ranks (even if then there was special half pay bonus share few days before show). But the big advantage was, that the ice was this time absolutely clean and ice rink was not reduced, which was big advace for cast and thus they could show us better performances.

Few minutes before show (and during) run about before us Armenian manager of Plushenko, Ari Zakarian and gave instructions (I sat by the mixer-plate) and also I see how Jason Graetz took photos of hall. Show started about 10 minutes after eight, when went on ice Joseph Sabovcik and opened this, as always grandiose, show. After the presentation of salto, came Sergey Jakimenko on ice, which showed multiple salto and after him joined them others performers. This was all accompanied by new opening melody by Edvin Marton, Fanatico Master. The cast of starting show, welcomed Edvin grouping to the letter V. After arrival on the ice, Edvin has supplemented his music, with his playing on his famous Stradivarius. So here was missed the last, most important and most expected participant of show, Evgeni himself, who closed opening ceremony.

Then stayed on the ice only two – Edvin and Evgeni. This I was slightly surprised, because I expected another program (I know that on the show in Prague was another one), and surprisingly they launched the famous old Eugeni's St. Peterburg 300, supplemented by Edvin's violin. Evgeni was presented him in very good form and jumped also few triple combinations and as always he was amazing. But, only due to that, that at every show on beginning, it impressed me in so far as I am in the first performance a little but himself, so I didn't realized what it is, but It was incredibly known to me… Later I find out what it in fact was.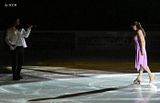 After goodbye by Edvin and Evgeni, left on ice Edvin himself and soon was joined by Naomi Lang and Peter Tchernyshev who demonstrated their skills accompanied by Edvin's violin on song Love in Venice. Although this performance we could seen already a year before, it was beautiful again. Next number we have already seen before half year, when she has shown us her exhibition number on song by Rihanna. (In this moment, came to us, photographing people a too much active bodyguard, who promised us, if we didn't stop (but I don't use flash, so what…?), he order out us from hall. But like man say – F.ck off.... And I continued to snap, watching where that bighead is.) After Fontana, followed special number of two sport pairs Alyona Savchenko, Robin Szolkowy and Tatian Volosozhar with Stanislav Morozov. Special because Alyona competed with Stanislav some time ago. Perhaps the most interesting element was the common spiral of dead, but of course also different carrying figures, or dropping figures. At the end of the performance, girls left men and let their alone during adoration.... Ice edge for a while replaced by another adrenaline performance by Irina Kazakova, who without any safeguarding has interlaced through hung thing (I have no idea how named it....). But after she, came another darling of audience, and by big ovations, Stephane Lambiel, amazing Swiss figure skater, renowned for his wonderful pirouettes. His Tango was really great and his pirouette on live, more unbelievable. He is a real artist on ice. Another great performance was the number of siblings Sinead and John Kerr (it was probably on Gladiator, but I am not sure). Afther them, come Joseph Sabovcik, who closed first part of show with his saltos to rock rhythms.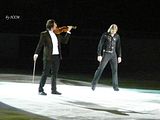 After fifteen minutes break (and as the moderator of the show Stephen Scepan told, had come the better and more interesting part of show), when people could bought something from Edvin (of course not directly from him :) . But his CD or DVD, I suppose from his sister), because autographing after show was announced, was time to introduce young talents from Kosice skate club on song by Lord of the Dance. Whole program reminded me more synchronized figures skating, but children were good, clever.
Another young, but Estonian talent, was Elena Glebova, who skate relatively good, until he has falled after one bad jump. The most beautiful was appearance of Ukraian sport pair Tatiana Volosozhar and Stanislav Morozov. Jason Graetz, world famous rubber man, this time chose decent performance, in which has showed his flexibility of joints. He had here, probably, some fanclub in the audience, because from there was heard strange sounds, included "I love you"… The most beautiful presentation was Scottish dance of siblings Kerrs. Originaly, original competitive program, people loves much, so that's why they began to show it on exhibitions. The unique is, of course, costume of John Kerr, who has also skirt – Scottish kilt, which had in the audience big success. And at the end, during adoration, he show in each side what he has under, of course he had here black underwear....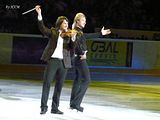 And then came Lambi again, (whose the entire time was followed by Jason Graetz, by relying on rail, and again was tear about here Ari) with rose and it was clear, that it will be Romeo and Juliet. His spins, pirouettes, and all figures were again superbly feelingfull and after his excellent performance, received big applause. Finally he gave his rose some girl on next side. Certainly she was very happy... Less Happy had to been Naomi Lang, with whom, her partner Peter Tchernyshev, after nice performance, at the end fell down. However the couple Ekaterina and Alexander Chesna, show us again their breath efflorescent wonderful performance with a fabric hanged on the chain attached, with which help could they, literally, fly over the ice. And when one realizes, that it is all without any warrant, it is really amazing. And because it was in the audience big success, we also received bonus. And before final "cherry on the cake", came to ring Alyona Savchenko and Robin Szolkowy, who otherwise show perfect performance full of different figures, including dropping jumps, various jumps, and many other interesting things...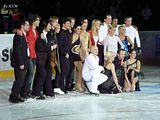 After them, finally appeared on ice our beloved Edvin, who welcomed us and told us, that he love us (we too, dear Ed!). And he told us, that he is playing to us on Stradivarius today and then start with prelude with Vivladi storm. And finally he welcomed our "cherry on the cake", otherwise said – Plushy went on ice by large ovations by audience. And then Edvin launched Evgeni's sexy Tango. Plushy has danced – skates like than life, show us various jump, pirouettes, triple combinations, step sequence in a circle and a line. Edvin has played on violin like than life, and all that culminated in the final common pose. Consequently, they got flowers from children from Kosice skate club. And then Plushy was speaking something, but I have heard only how he was talking, that we probably love figure skating...
Then remain only absolute final, where everyone skate along the barrier (and Edvin was dancing...) and each was then presented some figure. The most interesting was again Ekaterina Chesna, who came with fire ring and hang on the chain, which carried her above the ice. But he had to go down quickly, because then it would be dangerous. And once again, the last was presented Plushy with explosion of fire effects. Then were all neatly arranged into line in the centre of ice, turn around on all world sides and then they started to present themselves. They were presented individually by (just later I find out that it was he, because it was different voice....) Ari Zakarian. To Evgeni Edvin has played a special melody, only for him and again they closed it to final common pose. When was presented Edvin, while playing, he strike an attitude (as well as others) a curious pose on one leg (but what would told on this Stradivarius bodyguard...? :) ), and after him came, of course, Plushy with his traditional jumps to circle. And finally, all together posed for the common photo. This has been an absolute conclusion, then let's go to autographing.
Of course, as before, they signed only on to CDs and DVDs, so that's why, under the previous experiences, I took with me at least Edvin's CD (never mind that it is already signed, because it can be signing always and everywhere :) - I didn't bought nothing, because I have already everything, which they have sold here ). So I had no problem to get to them, and it was relatively quickly. But I have not such big luck to shoot with them, since Ari standing by Evgeni even allowed to some people to shoot with them, and if they need, he shoot them himself. But he said me, that now there are many people (so I thought, they come again next time.... maybe then I will have luck...) So I gave them to sign CD, Edvin even threw his charming smile on me (aaach yee :) ). And let's go home!
Overall I liked this show the most (although the absence of Edvin is soooo big), because this was more artistic than kinkery and the cast was this time full of stars and well-known champions of Europe and World. And because they promised to return after Olympics, I am, even now, very looking forward to it and how it will be. (If Evgeni will be double Olympic champion...)

Newspaper: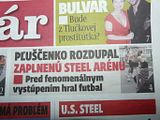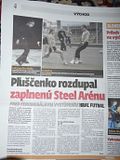 Video:





Opening - Fanatico Master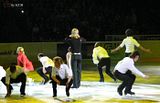 Edvin Marton & Evgeni Plushenko - St. Peterbrug 300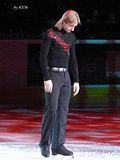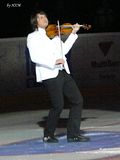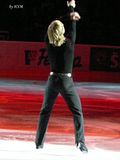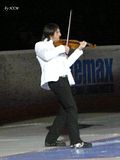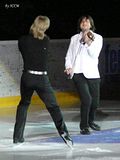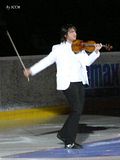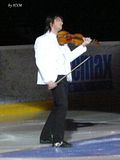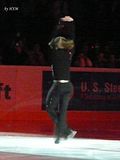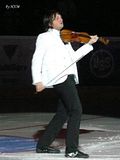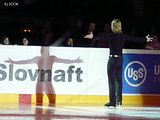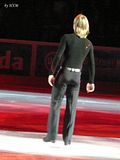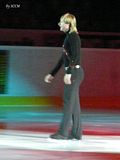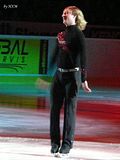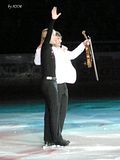 Edvin Marton & Naomi Lang & Peter Tchernyshev - Love in Venice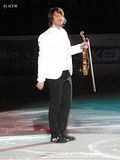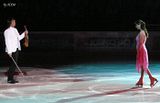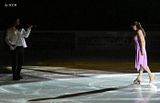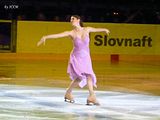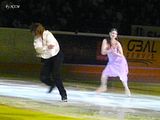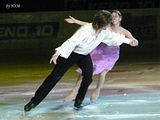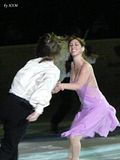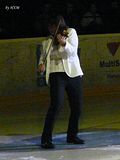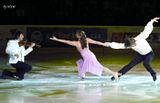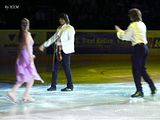 Silvia Fontana - Don't stop the music by Riihanna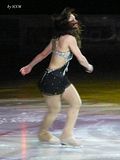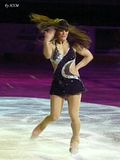 Alyona Savchenko & Robin Szolkowy + Tatiana Volosozhar & Stanislav Morozov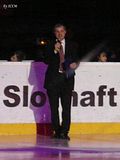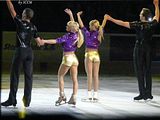 Irina Kazakova - Show must go on by Queen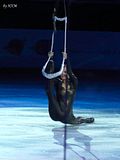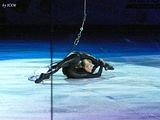 Stephane Lambiel - Tango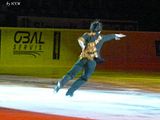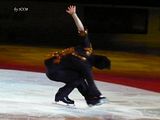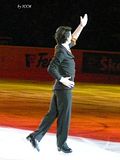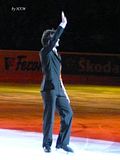 Sinead & John Kerr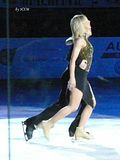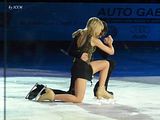 Josef Sabovčík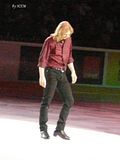 Kraso klub Košice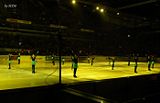 Elena Glebova



Tatiana Volosozhar & Stanislav Morozov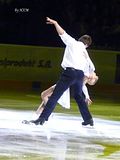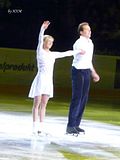 Jason Graetz



Sinead & John Kerr - Scottish dance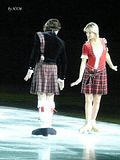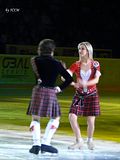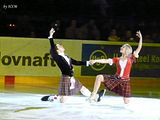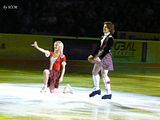 Stephane Lambiel - Romeo and Juliet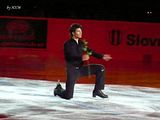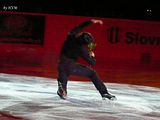 Naomi Lang & Peter Tchernyshev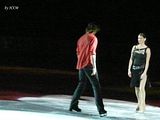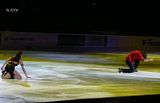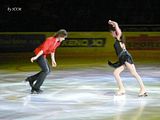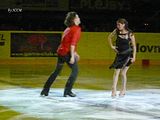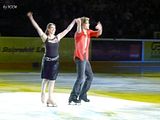 Ekaterina & Alexander Chesna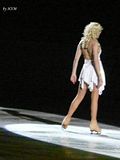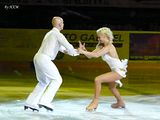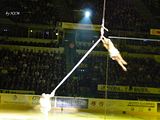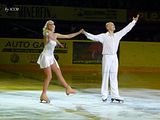 Alyona Savchenko & Robin Szolkowy - Bad day by Daniel Powter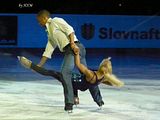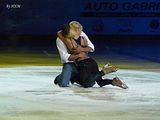 Edvin Marton - Vivaldi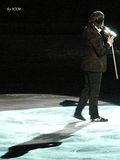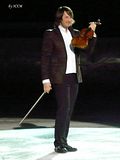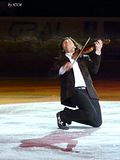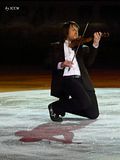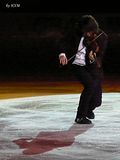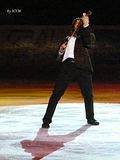 Edvin Marton & Evgeni Plushenko - Tango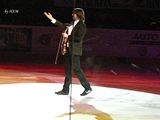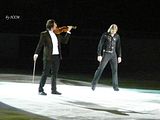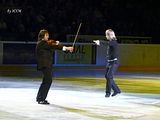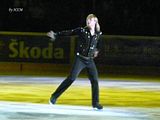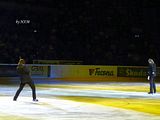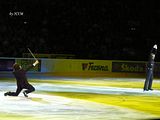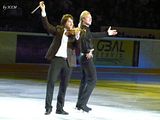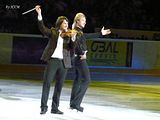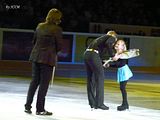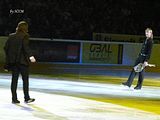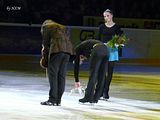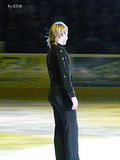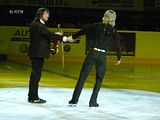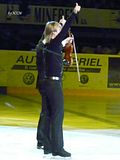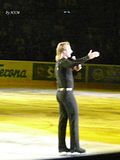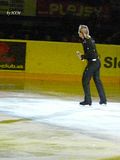 Closing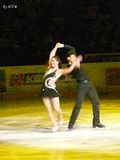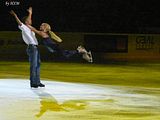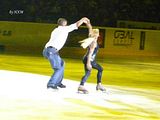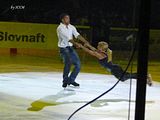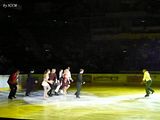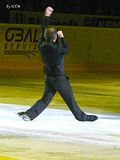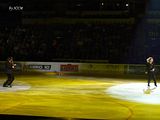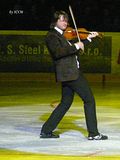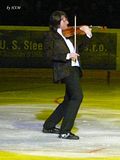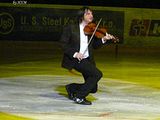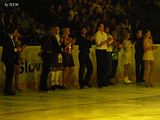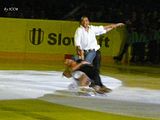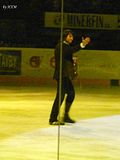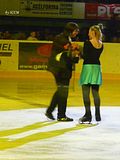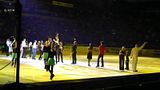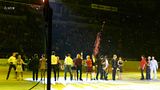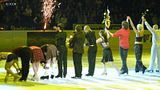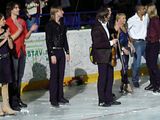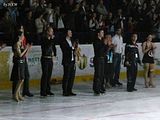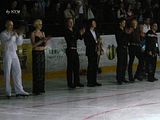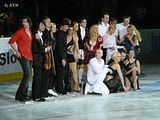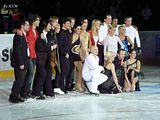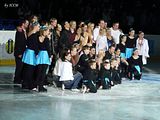 Autograms

Text, photos and videos © Henrietta Mojžišová