Fashion of Edvin

Edvin, during his carieer has made his own sporty-elegant style. In this section i will write about his fashion and clothes, which are for him such typical.

Jacket
Unthinkable constituent of his style are jackets, rarely he don't wear one of his special elegant jacket. Especialy take a note details like stones as buttons or like decorations.

1. This one is absolute characteristic for Edvin. He wears it most commonly and he has it almost always during his concerts. It is clear, that it is his most favourite piece.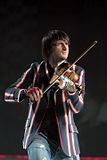 2. Second Edvin's characteristic piece. Like previous jacket, this one he wears almost always during his performances. This one is characteristic with detail with character S (like Stradivari) on left side. It also has stones as buttons.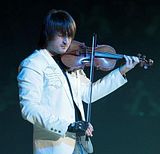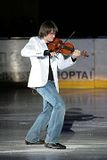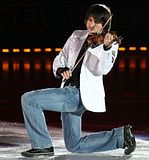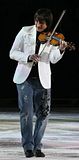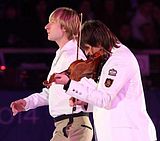 3. Newly (year 2009) we can see him in this one jacket.It has many retiring details made from little stones. He has it also during Eurobision.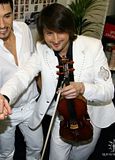 4. This jacket is in fact previous jacket with some feathers on shoulders. But there are few details with which I am not sure..



5. This jacket is supplemented with checkered details on pockets, also you can see little stones on lapels.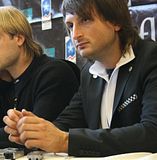 6. Simple black striped jacket supplemented with little stones on lapels.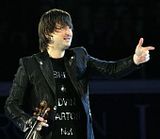 7. Simple satin (?) jacket. Edvin it wears relatively often.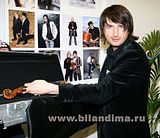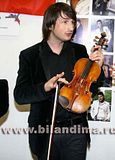 8. Simple jacket with details on sides under lapels.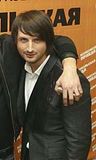 9. This beautiful red and black checky jacked wears Edvin since year 2009. Visibly he goes with fashion... :)



10. This black and claret embossing jacked Edvin has started to wear since year 2009. He wears it very often now...



11. This one peace is for me absolutely beautiful and amazing. I like it most of all (beside that first two traditional). Look on that stones, how much he has them here!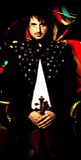 12. Another nice piece and I love this first picture! There are detailed embroidery on shoulders, lapels and something like horse-shoe on right side. This one i saw on charitative concert from Kosice.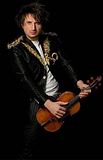 13. Another one beautiful jacket, now with silver embroidery.



14. This one has Edvin on Emmy awards. Look on detail on left side - he has here written Stradivarius and hems on right side he has hemmed with black color, such as on both sleeves.



15. This jacked he had during photographying of promo photos to first album, if he weared it after that, i don't know.



16. I think this one was one of his first creations. He had it also on DVD Live on Ice...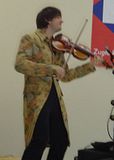 17. This one is better creation.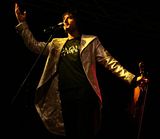 18. Next jackets are more civiliter. (But that first red-blue-white striped he wears also in civil). This one is simle grey striped jacket.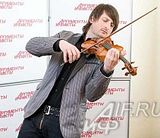 19. Simple grey jacket.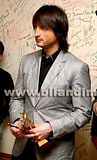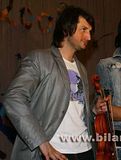 20. Simple white jacket with black buttons.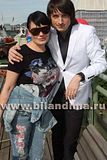 21. Simple grey jacket woth black buttons.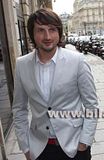 22. Black coat with zipper. He wears it since half year 2008.



23. Edvin in gala.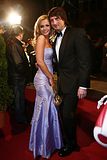 24. This beautiful embroidery tuxedo has Edvin shown on awards in St. Peterburg in May 2009.



25. In this interesting designed jacket Edvin have been during Kins on Ice tour in April 2010. It is black jacket with grey applications on shoulders and lapels and with socking on knuckle. There are also many buckles on left sleeve and right lapel.



Shirts
Of course Edvin wears a lots of shirts, but this two are most interesting, special.

Plushenko & Edvin Marton No 1



Paganini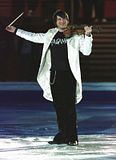 Shirt "Art"



White sark with black stars.



Trousers
Of course he has a lots of trousers. Mainly jeans, dark or white trousers, but sometimes he wears something more interesting. For example jeans, which he weared last year during tour in Russia with Golden Ice of Stradivari.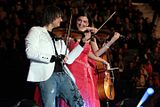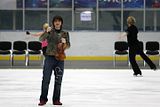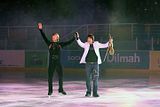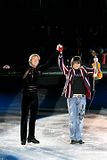 Anoter interesting piece are these checky trousers, in which he looks very good.. :)



Shoes, ties, belts
When you better take notice on details, you can notice, that Edvin most likely wears keds and to be in harmony to last detail, he has them in many colors, and in this color to each one pair he has also ties in the same color. When he don't have tie, he have belt. He show it also in 12-2 episode of Live with Plushenko. (From 2:10 and 3:15)
And so as to Edvin don't nearly kill himself on ice, he uses special gums creelings Live with Plushenko 11_1 (from 6:37)

Black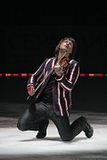 Black and white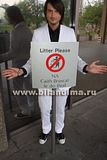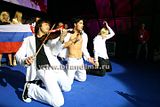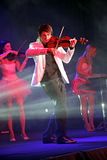 White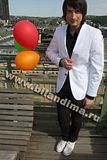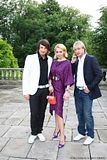 Yellow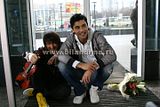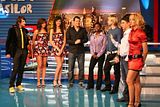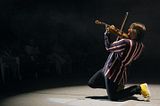 Red and white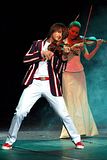 Red


Blue


Lightblue


Green